Due to YouTube's removal of annotations on January 15, 2019, this interactive brickfilm will soon no longer work in its original location. Its layout is preserved on this page.
Untitled
A prime target for any discerning thief
Watch now

➤

Directed by

"Legokingmike"

Released
Starring
Language
Created for
This film, which lacks a proper title, is a 2012 interactive brickfilm by "Legokingmike".[1] It was an entry to the Kitchen Sink Contest and won the Audience Choice award in the 6-12 age group.
Note: Due to Wikia's poor implementation of YouTube embedding, some clips of this interactive film have had to be direct linked instead.
Take the Sink
Edit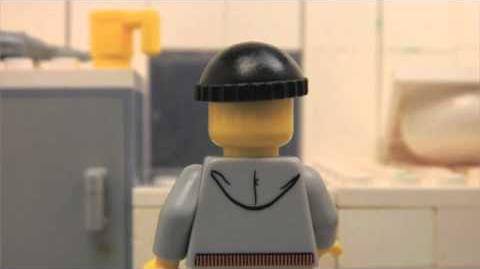 Take the Money
Edit
Install the Sink Properly
Edit
Leave it There
Edit
Take the Fish
Edit
Turn it On
Edit
References
Edit